Singapore
Australia
New Zealand
The Maldives
Japan
United Kingdom
Germany
Italy
About CDLHT
Sustainability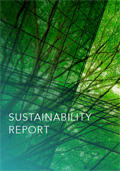 Sustainability Report 2022
Please click here to view past Sustainability Reports.
Board Statement
The Boards of Directors (the "Boards") are pleased to issue CDL Hospitality Trusts' ("CDLHT") Sustainability Report ("Report") for the financial year ended 31 December 2022 ("FY 2022"). This Report outlines CDLHT's vision and strategic imperatives regarding sustainability and related aspects such as climate change, resource conservation and human capital. It further details the progress and performance made against the targets we have set to achieve our sustainability ambitions. As one of Asia's leading hospitality trusts with approximately $3.1 billion assets under management as of 31 December 2022, we believe sustainability is vital to ensuring the longevity and success of our business and the planet. In this report, we highlight our sustainability strategies, performance, and goals across material Environmental, Social, and Governance ("ESG") topics for FY 2022. Despite the continuously evolving and challenging landscape, CDLHT remains focused on its responsibility towards sustainability and will continue to evaluate its performance to ensure sustainable progress.
CDLHT is cognisant of maintaining a balance between accomplishing organisational objectives whilst ensuring a positive impact and responsible contribution to our environment and society. Through the integration of sustainability into our business strategies and our core values, the Boards are committed and oversee all sustainability-related imperatives, whilst ensuring compliance with the regulation and guidelines from Singapore Exchange ("SGX"). CDLHT continues to remain compliant with country-specific regulations and standards, whilst maintaining strong corporate governance, integrity, and responsible business conduct across the organisation.
As pandemic-related restrictions were lifted across key geographical markets at varying paces throughout FY 2022, CDLHT and its properties have adjusted to a "new normal". CDLHT remains committed to monitoring and managing its environmental and social impacts by seizing opportunities for development and improvement, whilst managing overall business recovery.
Despite the increased level of business activity, our energy efficiency is continually improving through the implementation of various initiatives. CDLHT exercises environmental stewardship through its spearheading of a community of best practices surrounding effective management of natural resource consumption. We set and review reduction targets and continuously explore opportunities to reduce usage and improve efficiency, as we detail this report. We aim to continuously advance our sustainability journey and have taken progressive steps in our data gathering and reporting. As part of our progressive approach to sustainability reporting, we commence the reporting on five new material topics in our FY 2022 report. These are: Responsible Investment, Climate Action and Resilience, Emissions Reduction, Data Privacy and Security, and Local Community Impact.
People form the cornerstone of our business and we strive to create a safe environment for all stakeholders by ensuring the well-being, health, and safety of both employees and hotel guests is at the forefront of all we do. Moreover, as we believe in creating a positive impact to society through community engagement, our properties continue to partner with local charitable and social organisations to promote social responsibility.
Moving forward, we will continue our efforts to find more effective ways to improve our environmental, economic, and social footprint, towards creating a more sustainable future.
Click here for full details of Sustainability Report.